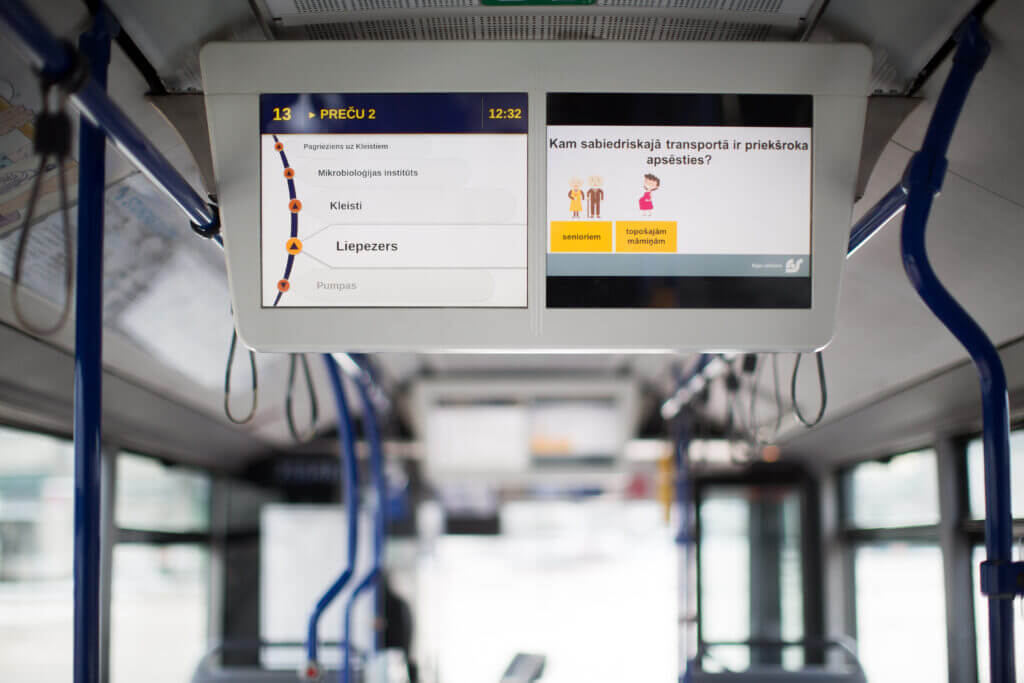 The GeoSignage Content Management System (CMS) has now been operational in Riga, Capital of Latvia, for more than two years. The system is running on more than 600 buses, trams and trolley-buses, where it helps our end-customer, Rigas Acs, to enhance the travellers' experience and create revenue through onboard advertisement.
The official statement from Gustavs Ozolins, IT Specialist at Rigas Acs, and Andris Tifentals, Operations Director at SW Baltics, describing their experience from using the system and working with GeoSignage through this project:
"The Content Management System has always worked very well and we had an easy process setting this up, we have never received any complaints neither from the system operators nor the advertisement company who is also using the CMS.
We share the time for shown media with an advertisement company and we think it's easy to control what content to display and conduct the planning for the coming weeks.
We are very satisfied with the system and we also know that GeoSignage are very open to providing us with new, customised features if we desire."
– Gustavs Ozolins, Rigas Acs
"We really appreciate the cooperation with GeoSignage and we value having a partner that we can trust. GeoSignage have always performed what they promised within the set time frame, which makes it very easy for us to work with them.
We highly appreciate the excellent cooperation we have and we look forward to future joint projects."
– Andris Tifentals, SW Baltics
GeoSignage is proud to be part of this successful project and satisfied that our high focus on customer satisfaction is appreciated by our partners and customers.